Runaway lovers
Knuckleheads rehearsing a play
The King and Queen of the Fairies face off
Who can turn them all upside down?
Re-fashioned with narration and description to read like a novel without losing the Elizabethan flair, Shakespeare's world comes alive with courtly lovers, the enchanted forest, fairies, magical transformations, the romantic battle between Titania and Oberon, and the comic antics of Puck, Bottom and the Mechanicals.
Designed for children ages seven to fourteen, the narrative contains many favorite lines. This lyrical narrative will make a handsome addition to any book lover's library.
Hardbound, 8×11″ 96 pages  Six color and six black and white illustrations Retail price: $22.95 Free shipping ISBN 0-9655702-0-7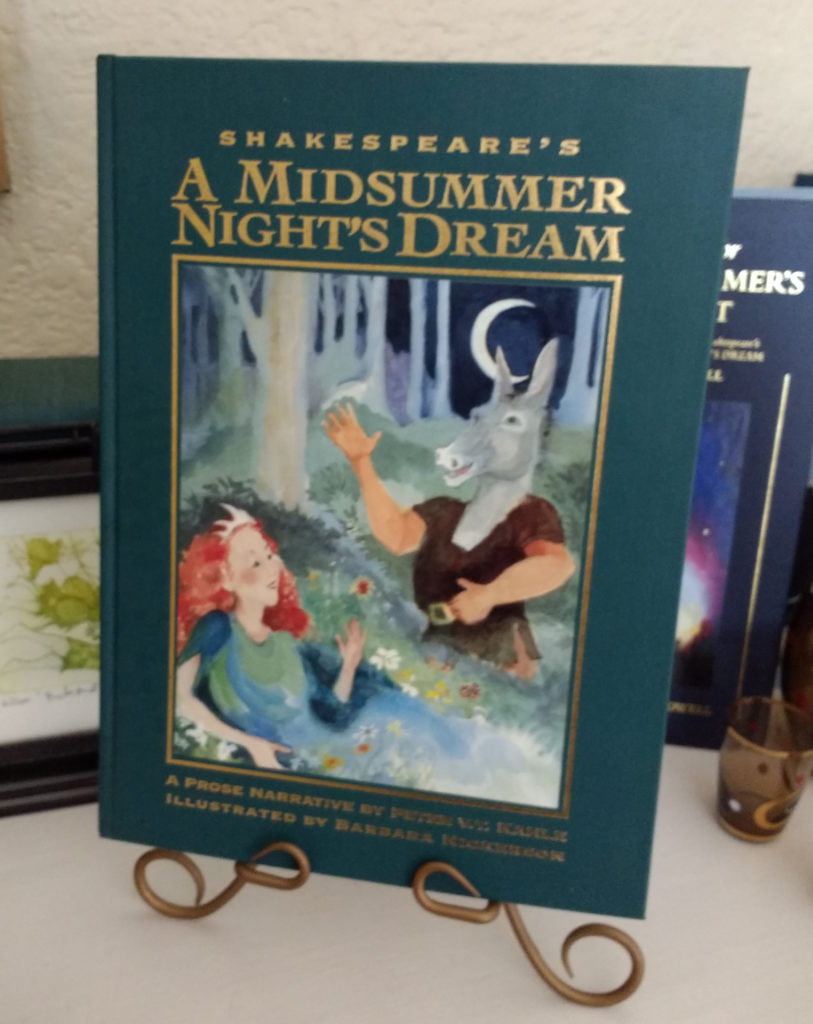 Shakespeare's A Midsummer Night's Dream: A prose narrative
by Peter V.T. Kahle   Illustrated by Barbara Nickerson
Nancy Pearl
,
Book Lust
, KUOW Radio 12/96 - "(A) beautiful retelling of a Midsummer Night's Dream ...with wonderful watercolor illustrations...a very good introduction to Shakespeare for kids. It doesn't skimp on the Shakespeare quotes, but it makes the story accessible to young people."
Finalist, Independent Publisher Book Awards
Juvenile / Young Adult Fiction
"A child who has this book read to them as a first exposure to Shakespeare will undoubtedly go to the theatre with enthusiasm to see A Midsummer Night's Dream and treat it as a magical old friend."
                                                                    —Stephanie Shine, Artistic Director Emeritis,
                                                                        Seattle Shakespeare Company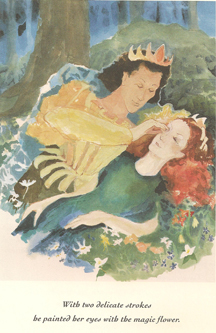 "This beautiful and lovingly produced edition of A Midsummer Night's Dream is an ideal vehicle for introducing children to the delights of Shakespeare. And in the bargain, adults will draw a share of delight for themselves. The prose rendition is intelligent and lively and true to its source, and the illustrations           provide a spirited reflection of the play's world."                                                                   Robert LaRue