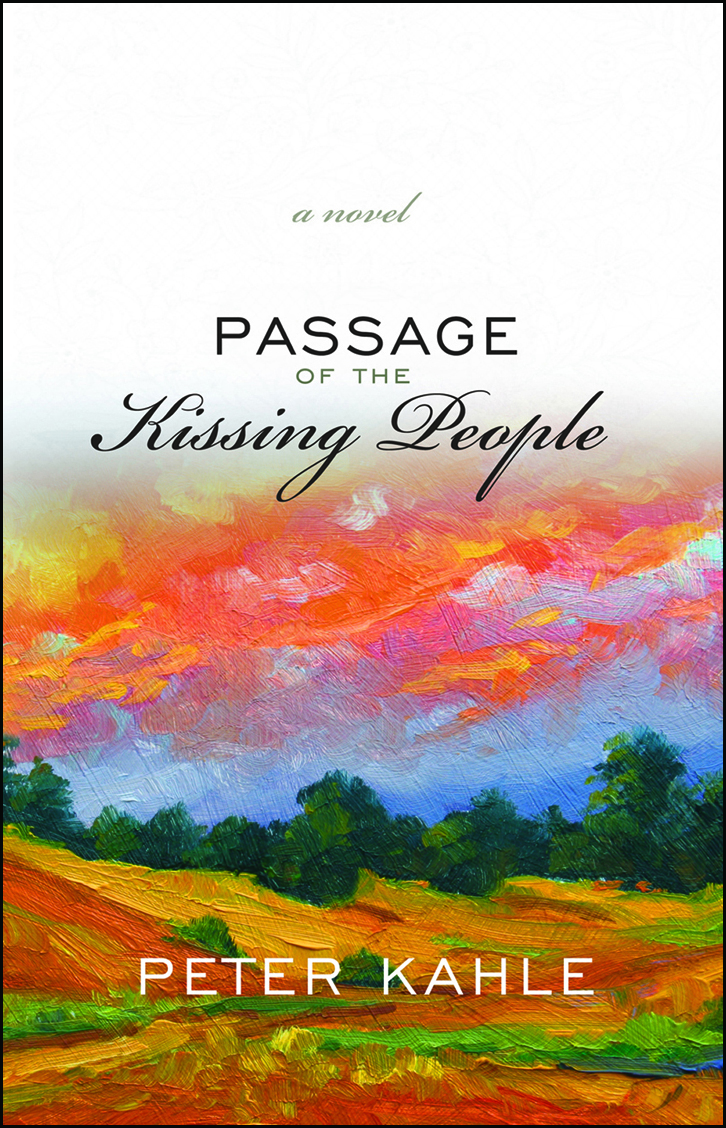 A lyric tale of love, betrayal and family language, 
set on the grounds of the Sonoma State Home for the Feeble Minded. Old loves, old hates and a stolen silver brooch called The Kissing People reach out from Michael Kohler's childhood to entangle him forty years down the road.    
Trade Paperback 6×9″ 336 pages
Smooth as a California Syrah!
                                                                            Judy R. Bradford
"
Passage of the Kissing People
opens such a sequence of vividly depicted scenes and settings, the reader is quite swept away. Compelling characters, vivid detail and a masterful grasp of language. A lyrical, complex and rewarding read."
"There is beauty in the characters, the setting and the language of this book. A man's journey to his childhood home, the writer masterfully weaves the present and the past together with a language that carries the reader with him. Strong, realistic characters, a compelling mystery mixed with a romance, this novel is a gem."
"
Passage of the Kissing People
is the story of two young families during the years immediately following World War II. Neighborliness, terrible secrets and tragedy become the glue of lasting friendships. Peter Kahle's seemingly simple narrative, set in the gentleness of Sonoma County's Valley of the Moon and the harshness of the State Home for the Feeble Minded, morphs quickly into a search for truth laced with tragedy, redemption and Love."
"Every once in awhile (a great while, that is!) a writer will capture a location so beautifully you fall into the words and emerge out the other side not feeling like you visited a place but that you belong there."
"Deft, sensual descriptions and the layering of past over present weave a delicate sadness and wonder into its tone. Realistic, endearing characters. Rendered with a sure rhythm, this piece evokes longing, regret, and the sacredness and terrible power of our earliest experiences."
"Once I picked up
Passage of the Kissing People
, I could hardly put it down. It's a wonderful coming-of-age story with strong, quirky characters and a rich, authentic sense of time and place that stayed with me for a long time. I am hoping for a sequel!"
"Who knew a childhood at a mental institution could be so sweet, funny and heartwarming? California's more pastoral past anchors this tale of love, family secrets and journeys home."