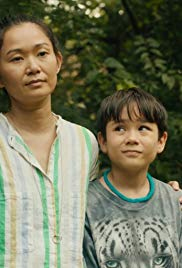 The best film I saw at SIFF was Andrew Ahn's Driveways. In this brilliant lo-fi creation a Korean-American single mom and her shy, sensitive 9 year old son are transported to a small town in upstate New York to clear out her late, estranged sister's house for sale. Hoping for a quick turn-around, they discover sister was a hoarder, the house is jammed full and they will be stuck there for an indefinite period of time. The nearest neighbor kids are thugs in training. And the next door neighbor is a reclusive widower who sits on his porch, a Korean War hat pulled low over his eyes, eyeing them with suspicion across the driveway.
In the wrong hands, this could turn into a Hallmark movie. Instead, Director Ahn has produced what Variety called an "uncommon and all-too-welcome gift — like some kind of fragile wildflower, emerging tentatively through cracks in the concrete: a film about kindness."
I love character-centered stories where subtle details are spotted like Baby Blue Eyes here and there across an alpine meadow. Driveways is the exact opposite of an action film: it doesn't use slick production values or CGI, the characters are ordinary mortals, the setting is small town not Metropolis, and the stakes are not saving the world from cosmic forces but something of the heart that cannot be seen or heard, but only felt.
Hong Chau (Downsizing) as Kathy, newcomer Lucas Jaye as Cody and veteran actor Brian Dennehy as Del all give remarkable performances, nuanced, sensitive, ringing true. There is no happily ever after here, but there is a moment at the end that feels like peace.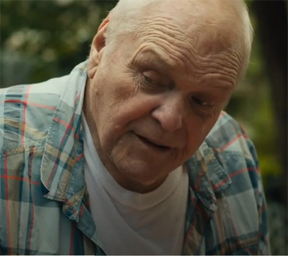 Comments Off

on My Best of SIFF is "Driveways"
June 11, 2019